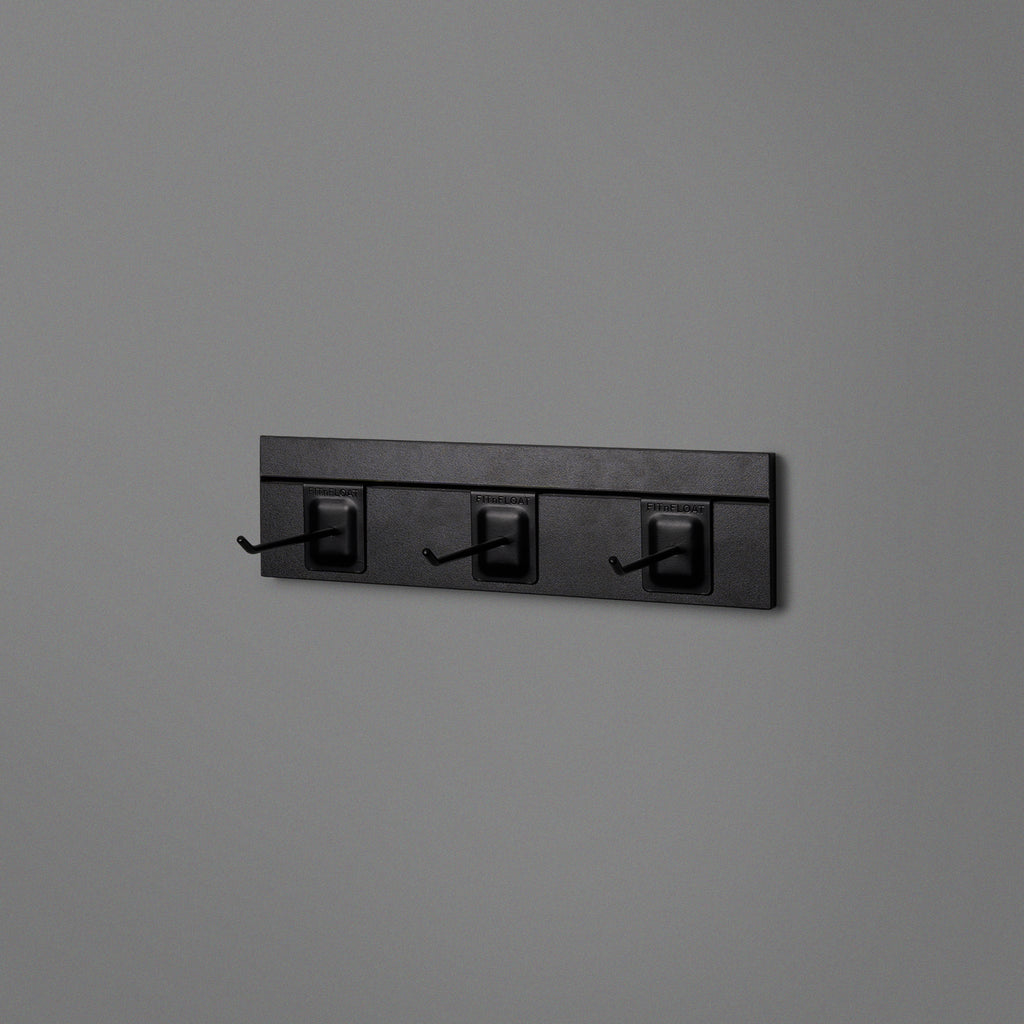 400mm Backpanel + 3 Black Prongs
400mm Backpanel + 3 Black Prongs
Panels

FITnFLOAT panels consist of anodised aluminium extrusions embedded in each panel. These panels are purchased with the extrusion pre-inserted. Made from 16mm MDF and particle board, FITnFLOAT panels are lightweight and easy to install.
Available in: White, Black or Woodgrain.
Dimensions: 390x104x16mm
Prongs
All FITnFLOAT brackets are fully patented to work exclusively with the aluminium extrusion inserted into the back panel. They are manufactured from hardened 5mm rod and powder coated.
Contains:
1x 390mm Backpanel.

3x 150mm Prong.
Product Weight: 0.7kg
*with an evenly distributed load and when fitted correctly into good condition solid brick type walls or into the wooden studs in a cavity wall.